INTERNATIONAL JOURNAL OF CONTEMPORARY RESEARCH IN MULTIDISCIPLINARY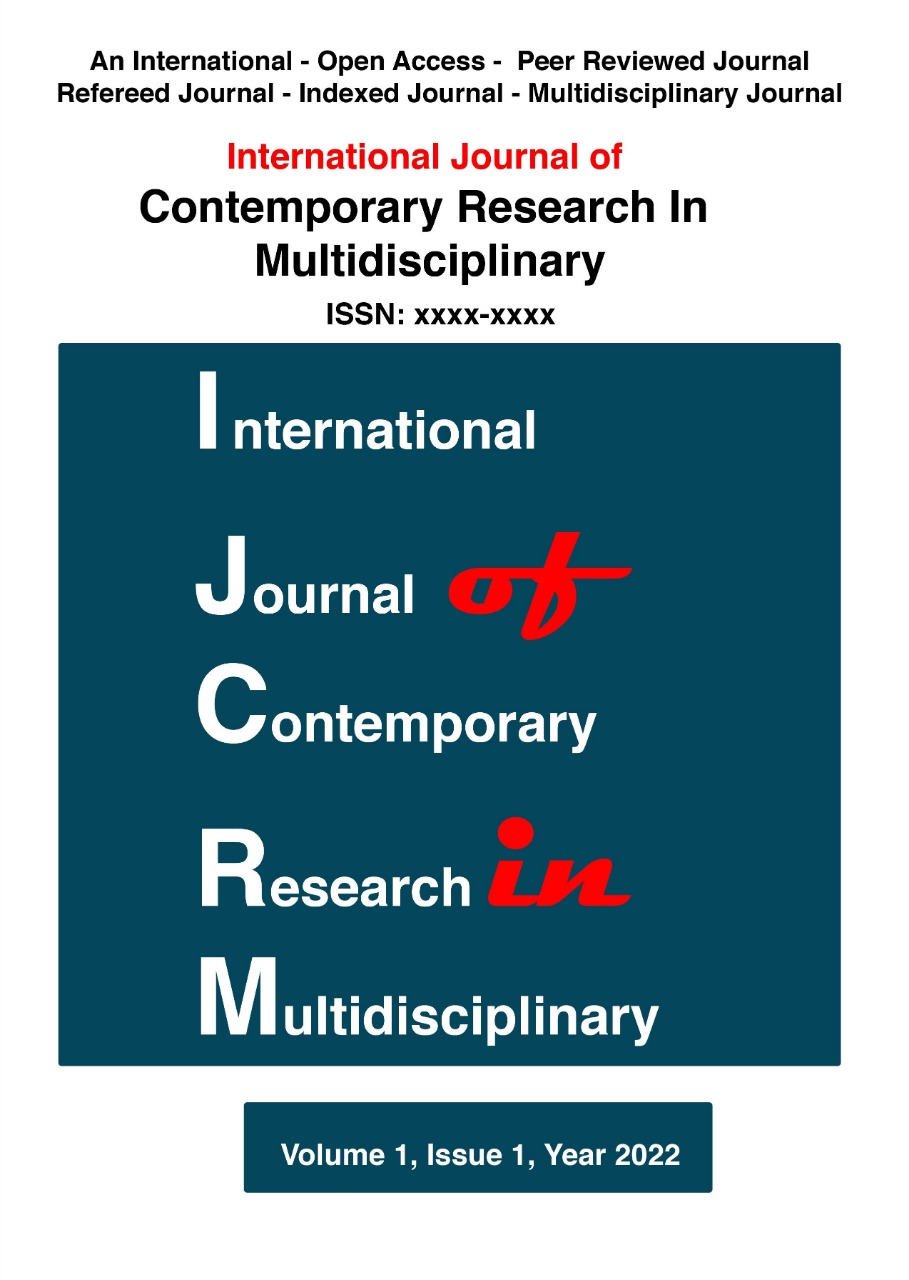 Journal Name: International Journal of Contemporary Research in Multidisciplinary
Journal Type: Multidisciplinary
Frequency: Bimonthly (6 Issues per Year)
Language: Multi languages
ISSN: 2583-7397
Estd. Year: 2022
Editor-In-Chief: Dr. Neerav Adalja
International Journal of Contemporary Research In Multidisciplinary, is an internationally open access, peer-reviewed, refereed and multidisciplinary journal. IJCRM publishes high quality of research papers, review papers short communications and analysis related to following aspects:
Social Sciences and Humanities:
Anthropology, Archaeology, History, Linguistic And Languages, Law And Politics, Literature, Philosophy, Sociology, Religion, Performing Arts, Visual Arts, Civics, Demography, Economics, Journalism, Media Studies, Geography, Home Science, Education, Special Education, Physical Education, Yogic Studies, Sports Studies, Rehabilitation, Art & Development Studies, Business Administration, Jurisprudence, Pedagogy, Psychology, Library Science.
Commerce & Management
Business Studies, Finance, Commerce, Economics, Human Resource, Hotel Management, Hospitality. Finance Accounting, Operational, Information Management, Marketing, Sales, Microeconomics, Business Law, Organizational Behavior, Organizational Strategy.
Science
Logic, Mathematics, Statistics, Physics, Chemistry, Biology, Earth Science, Soil science, Plant Science, Ecology, Space Science, Biochemistry, Microbiology, Biotechnology, Life Science, Astronomy, Zoology, Entomology, Agriculture, Dairy science, Engineering, Civil Engineering, Mechanical Engineering, Electronics Engineering, Computer Science.
Health Science
Nursing, Hospital Administration, Nutrition, Medicine, Pharmaceutics, Pharmacy, Ayush, Ayurveda, Unani, Homeopathic, Siddha Medicine, Forensic Medicine, Dermatology , Orthopedics Science, Dentistry, oral Surgery, Obstetrics, gynecology, Pediatrics, Clinical Medicine, Tropical Medicine, Parasitology, Infectious Diseases, Biomedical Sciences, Medical biotechnology, Immunology, Radiology, Diagnostics Imaging, Cardiology, Toxicology, Animal Husbandry, Veterinary.
Manuscripts Submissions are open (Call for Papers)

Email Us: editor.ijcrmjournal@gmail.com
Please feel free to Contact us on WhatsApp: +91-9650568176
Scan and Submit Your manuscript